The All-New A-Class: Mike Rosen's 3 Favorite Features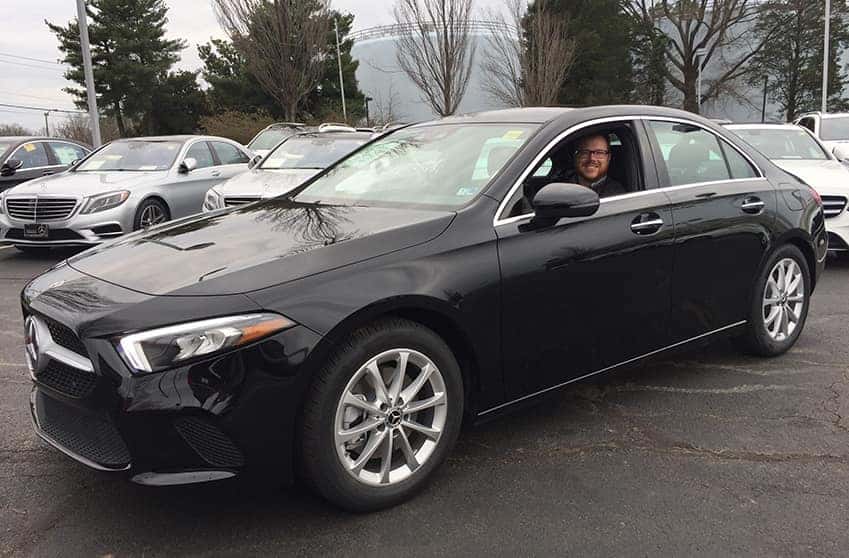 Mike Rosen is a Sales & Leasing Consultant at Mercedes-Benz of Richmond.
Everyone on the sales team here at Mercedes-Benz of Richmond is excited about the all-new 2019 A-Class Sedan. Auto industry experts are giving high praise, and now that our demo vehicle has arrived our customers are too. With MBUX, the innovative new infotainment system from Mercedes-Benz that was featured in its "Say the Word" Big Game commercial, as well as a long list of luxurious standard features and its astonishing cost to own, the A-Class wears the three-pointed star well. Here are a few of my favorite features.
A Quick Learner
Part of the reason MBUX is so easy to use is because it learns you. It keeps track of your preferences, the features you use most often and when you use them. It may seem small but it makes the driving experience incredibly simple and convenient.
A Touch Screen in a Mercedes-Benz?
The A-Class features the first ever touch screen from Mercedes-Benz, and it does not disappoint. It responds perfectly when swiping, scrolling or tapping, and it looks amazing. It even knows whether the driver or passenger is reaching for the screen.
A High Standard
The technology featured in the A-Class feels anything but "entry-level." Dual digital display screens, smartphone integration (Apple CarPlay™ / Android Auto), touchpads on the steering wheel, and LED headlights come standard, all with a starting price of $32,500.
The newest member of the Mercedes-Benz lineup has a lot to offer, and my favorite features only scratch the surface. If you have any questions about the A-Class, or if you're interested in a demo, test drive, or would like to place an order, you can reach me at (804) 755-9360 or mrosen@mbofrichmond.com.