Community Partnerships: June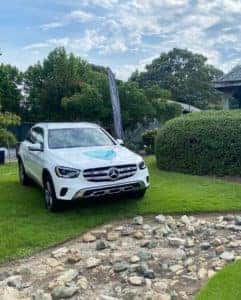 June was an event-filled month at Mercedes-Benz of Richmond. We supported Sheltering Arms, Vessels of Mercy, and Richmond Tennis Association.
Here is a recap of our community partnerships in June:
Sheltering Arms Bal du Bois
Since 1957, the Junior Board of Sheltering Arms hosts the Bal du Bois to raise money for patients in financial need. We supported this initiative, and had a staff member attend the gala with his wife at Country Club of Virginia on June 3.
Vessels of Mercy Golfing for Hope
Vessels of Mercy International celebrated their annual Golfing for Hope tournament at Richmond Country Club on June 6. We contributed to the $25,000 raised during the event, which will help the non-profit's mission to alleviate poverty and human suffering by providing practical assistance.
2022 Mercedes-Benz Greater Richmond Open & 40's Championships
The Mercedes-Benz Greater Richmond Open & 40's Championship was held at Salisbury Country Club from June 21-24. This annual event brings together the best tennis players in the area to play for cash prizes. We congratulate the winners and hope to see them again at our tournament next year!
Women's 40+ Doubles Winners: Laura LaFors and Lauren Palmer
Men's 40+ Doubles Winners: Travis Miller and Kevin Long
Mixed 40+ Winners: Karolyn Hall and Ben Hall
Women's Open Winner: Olivia Wright
Men's Open Winner: Quentin Coulaud-Rault
Mixed Open Winners: Joseph Brown and Sia Chowdry